ADOPT DON'T SHOP!
WE OFFER A 10% DISCOUNT STOREWIDE WITH PROOF OF ADOPTION.
Below are resources for finding your future best friend
GUNNISON UNDERDOG RESCUE
Gunnison Underdog Rescue (GUR) is a small non-profit dedicated to the rescue, fostering and adoption of homeless and needy animals. GUR also helps connect adoptable pets from other organizations with suitable homes.
If you would like to be considered as a foster provider for Gunnison Underdog Rescue, want to donate, are considering adoption, or need more information, please contact us by calling or texting Debra at 970-209-7030 or fill out your application today!
GUNNISON VALLEY ANIMAL WELFARE LEAGUE
The mission of GVAWL is to promote the welfare of animals by
caring for homeless animals and placing them in permanent homes
assisting the community with spay/neuter costs
preventing neglect of and cruelty to animals by educating the public about their humane treatment and promoting humane behavior.
PARADISE ANIMAL WELFARE SOCIETY
Located in Crested Butte, CO, since 2005, the Paradise Animal Welfare Society is dedicated to improving the life of the animals within our community, as well as animals in other communities.
OUR MISSION
PAWS, the Paradise Animal Welfare Society, provides animal welfare services in Crested Butte and surrounding areas north of Round Mountain. Our specific objectives are assistance with animal rescue, spay/neuter assistance, foster care, pet placements, prevention of animal cruelty and neglect, and educating the public about our furry friends. We are a "no kill" facility.
PETFINDER
Petfinder is an online, searchable database of animals who need homes. It is also a directory of nearly 14,000 animal shelters and adoption organizations across the U.S., Canada and Mexico. Organizations maintain their own home pages and available-pet databases.
OPEN MON - FRI 10-6 • SAT - SUN 10-5
722 N MAIN ST., GUNNISON • 970-642-4250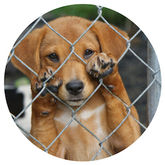 Dog Adoptions
Congratulations on your decision to adopt a dog or puppy! Not only will you be supplying a dog a loving home, but you'll also be providing a room at an animal shelter for another dog to be rescued, as well! Shelter dogs for adoption are incredible buddies who became the innocents of family catastrophe, unlucky change in circumstances, or irresponsible owners. The necessity for canine adoptions is multiplied by an excess of pet dogs bred for profit, which leads to about 4 million adoptable dogs being put down annually due to overpopulation. Let our team help you locate the perfect adoptable dog that will shower you with appreciation and devotion for the rest of his life.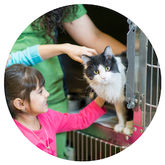 Cat Adoptions
Here in the U.S.A, 70% of animals killed in pet shelters are cats. Local animal shelters and pet rescues team with adoptable cats and kittens with so much love to give and they need a permanent family. At Pawsitively Native, our team is dedicated to helping resolve the homeless pet epidemic by fostering cat adoptions and education on how to get ready and care for your new feline companion.
Come visit our pet supply store in the Gunnison, CO specializing in quality food, treats, and supplies for cats and dogs.